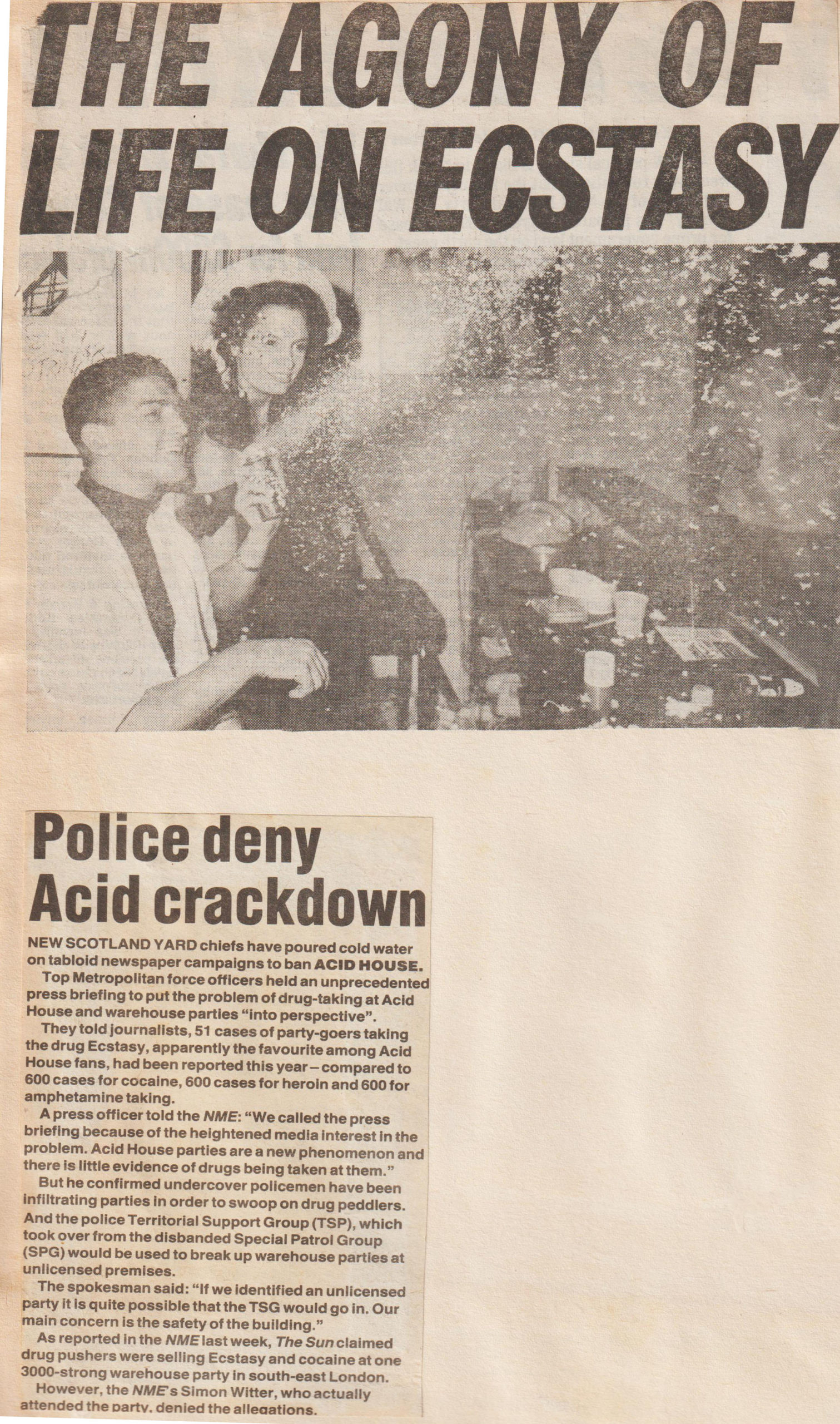 THE CRACKDOWN
THE MEDIA HYSTERIA, THE COUNCIL PANIC AND THE POLICE MOVE IN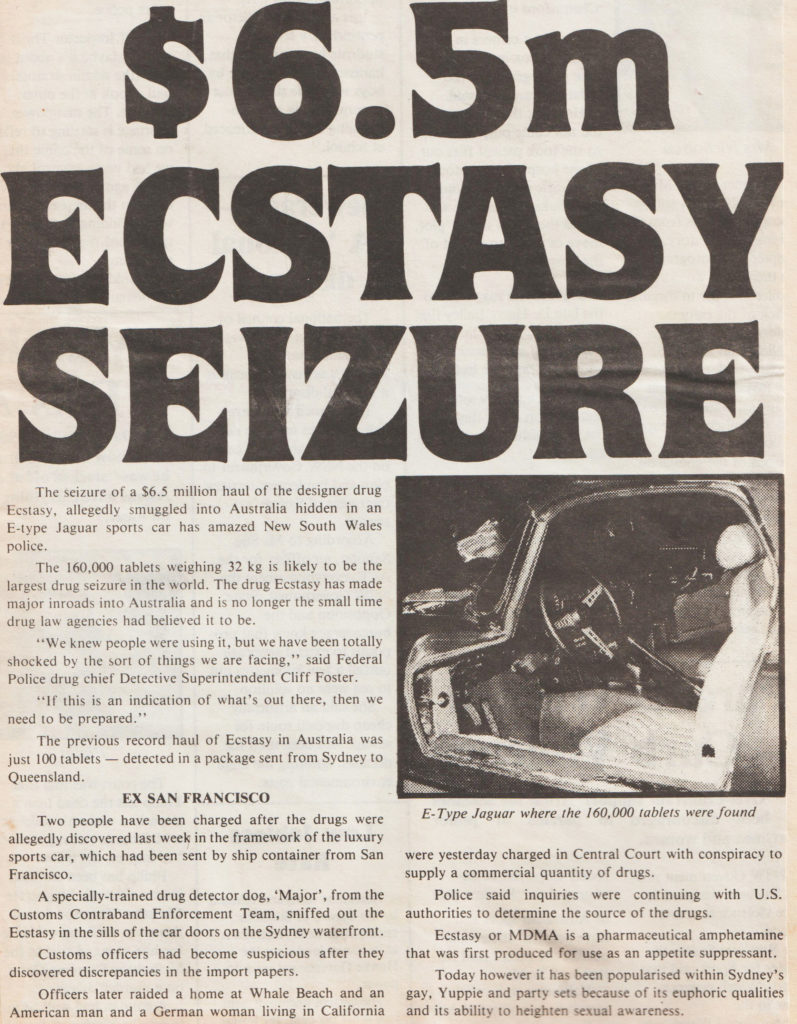 I
n July 1990, the Sydney Morning Herald ran an article pronouncing 'The Death Of The Dance Party', a direct indictment on the demise of the Hordern Pavilion as a venue for these large scale events. It signalled the end of an era but the beginning of a revolution.
Prior to 1990, there was a lack of police involvement or interest in the Hordern and the parties which unwittingly allowed them to grow. The explicit use of drugs and a flamboyant sexual freedom within the four walls flourished amongst the backdrop of AIDS.
Then in early 1990 with the eventual press interest in Ecstacy, the police began to infiltrate the parties after newspapers started linking the drug to dance music and the subsequent Saturday nights at the Hordern.
P
ressure on the council also increased as noise complaints from neighbours began to filter through. Sound checks were done on the Hordern but follow-up complaints from neighbours about the noise of the partygoers exiting the venue in the early hours of the morning eventually led to the parties being shut down. Rumours of only just one high profile neighbour complaining has been a constant source of conjecture during the history of these events.
f.u.n. was the last of the parties to hold an event there in 1990. R.A.T. held NYE parties for the next couple of years and Mardi Gras was allowed to use the venue twice a year for their annual parties as were one or two MG-linked organisations for fund-raising. The end of this short burst of energy, creativity and debauchery was ushered in with little fanfare, barely two-and-a-half years before the first Hordern party was held. Partygoers went into mourning.